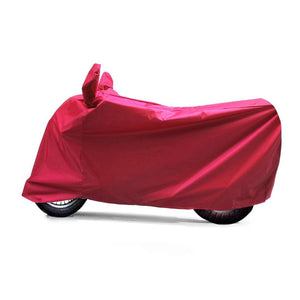 This BikeNwear Red Body Cover is made of lightweight semi-waterproof coated fabric.
The approximate weight of body cover vary from 425 Grams to 475 Grams
The cover is fitted with a plastic buckle at the lower portion to secure the cover.
Elastic at both ends of the cover for better gripping
Provide Fully Coverage to your bike
Inbuilt mirror pockets for better fitment
The Cover is well suitable for all weather conditions.