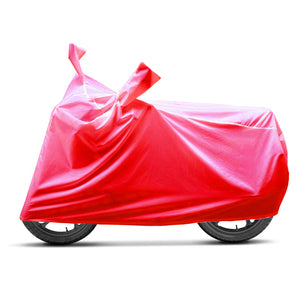 This BikeNwear Economy  Body Cover is made of lightweight Water Resistance fabric.
The approximate weight of the body cover is 300 Grams
The cover is fitted with a plastic buckle at the lower portion to secure the cover.
Provide Fully Coverage to your bike painted parts
Inbuilt mirror pockets for better fitment
The Cover is well suitable for all weather conditions.
This variant of  Body Cover is available for selected models only.